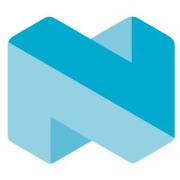 Nordic Semiconductor is a fabless semiconductor company specializing in short-range wireless and low-power cellular IoT communication. The company's range of 2.4 GHz transceiver and transmitter devices are employed by some of the world's leading brands in a wide variety of applications like wireless keyboard and mouse, game controllers, and intelligent sports equipment.

Kitchen Activity Detection By Thermal Sensor Array Thingy:91
Detecting kitchen activity like boiling water on the gas cooking stove, running dish washing machine or just human presence using a mlx90640 sensor connecting it to the Thingy:91. This project is very much focused on software development aspect such maintainable reusable components, wireless debug support and updatability.